Turn to an Experienced Attorney for
Trusted Legal Guidance
Serving Clients for Over 35 Years
Personal Injury & Municipal Court
Attorney Serving Barrington, New Jersey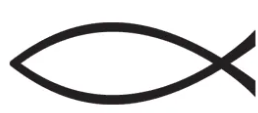 Stephen Guice
Attorney at Law
After practicing law for over 35 years, attorney Stephen Guice has accumulated extensive knowledge and experience across a wide range of legal areas. From handling personal injury claims and municipal & traffic court cases to Social Security claims and criminal defense matters, Stephen can provide you with the legal counsel and direction you need to pursue a satisfying resolution. Legal issues can feel overwhelming, but you don't have to face them alone. Let an experienced attorney be your guide through the legal process. If you live in the areas of Pitman, Woodbury, Camden, Washington Township, Cherry Hill, or Barrington, NJ, contact Stephen Guice, P.C., today to schedule a consultation and begin moving forward.
MORE ABOUT STEPHEN
Aggressive Legal Representation
Why Stephen Guice, P.C. is the
right attorney for you.
Determined
Regarded by those who know him as a "pitbull," attorney Stephen Guice does not back down from a fight. He will work tirelessly on your behalf in pursuit of both fair treatment and the most favorable outcome available to you in your case.
Experienced
With a successful track record stretching back more than two decades, Stephen possesses extensive knowledge and a detailed understanding of the law that can help put you in a strong position to seek the outcome you desire.
Dependable
When the outcome of your legal situation can have a long-lasting impact on your life, you need an attorney you can count on. Stephen Guice will be by your side to answer your questions, and explain your options throughout every step of the process.
Face Your Legal Challenges With a Professional in Your Corner
Being confronted with a legal situation can leave you feeling overwhelmed. Whether it's a personal injury, municipal court case, Social Security claims, or criminal charges, your life can be turned upside-down in a minute, leaving you wondering who to turn to for assistance. Fortunately, there is real help available from an experienced attorney. For over two decades, Stephen Guice, P.C., has been providing individuals and families with the legal representation they need in a variety of complex legal matters.
A personal injury can bring your life to a grinding halt. Not only do you have physical pain and recovery to deal with, but you may be facing mounting medical bills and the inability to work due to your injury. If this is the situation you are in, you can benefit from working with a seasoned personal injury attorney. From car & truck accidents to dog bites, slip & fall accidents, and medical malpractice claims, Stephen Guice can help you seek the compensation you need to support you while you recover.
Municipal court is often the destination for a wide range of legal issues, many of them traffic-related. From cases involving suspension or revocation of your driver's license to car insurance violations and citations for texting or using your cell phone while driving — your best option to try to avoid the harshest penalties and protect your driving privileges is to bring your case to a knowledgeable municipal court attorney. Stephen Guice can provide the guidance and support that you need to pursue the best possible outcome.
In addition to personal injury and municipal court cases, Stephen can provide reliable counsel in matters related to Social Security claims, criminal defense, real estate transactions, estate planning, and more. With office locations in Barrington and Pitman, New Jersey, Stephen Guice, P.C., is proud to serve the legal needs of individuals and families in Woodbury, Camden, Washington Township, and Cherry Hill, New Jersey. To discuss your case with an experienced attorney, call today to schedule your own personal consultation.