Get Skilled Legal Guidance
From an Attorney with Over 30 Years of Experience
Other Injuries Attorney in Barrington, NJ
Put an Experienced Lawyer on Your Side
There are many ways to be injured in this world, but there is only one way to get the compensation you deserve - proper legal representation.
Let Stephen Guice, P.C. take your side, no matter what your situation is. For over three decades, we have recovered millions of dollars for people who've suffered a personal injury, including vehicle accidents and slip-and-fall incidents. You won't pay a fee unless we win the case!
Fight Back Against Dog Bites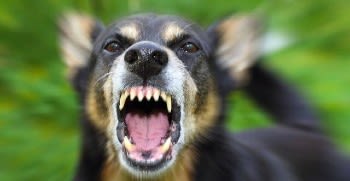 If you or someone you know has been bitten by an aggressive dog or suffered any other injuries due to a dog, call our office today to get the help you need.

Remember, any breed is capable of causing serious harm, and you deserve compensation for your injury.
Recover Following Any Medical Malpractice

Medical bills can add up and be expensive. Make sure your situation has not been made worse through physical and emotional distress caused by doctor or surgeon errors.
There are many common medical malpractice cases.
Wrongful deaths

Surgical mistakes

Failure to diagnose properly

Medication errors

Birth injuries or defects

Hospital-stay failures
We are here to help you every step of the way.
Protect Yourself Through Workers' Compensation
When you or someone you know has been injured on the job, call Stephen Guice, P.C. for effective workers' comp representation.

Workers' compensation can help you with any medical bills or lost wages and is your right. We will fight for that right and won't charge a fee unless we win!
Product Liability and Pedestrian Accident Claims
You may have a valid claim if some everyday item proves to be defective and leads to serious injury.
Children's toys

Household appliances

Tools

Machinery

Clothing
You or someone you know also may have suffered injury or loss due to a pedestrian accident, such as being struck by a car or injured in a retail store when something falls on you.
Whatever has caused your personal injury, Stephen Guice, P.C. is ready to respond.
Call Stephen Guice, P.C. today for a FREE consultation.